Regular price
Regular Price,

$14.00
Regular price
Regular Price,
Sale price
Discounted Price,

$14.00
Unit price
per
Sale
Sold out
Be the first to review this product
Delivery Time: Ships in 1-3 days | 30-Day Guaranteed
Shopify Secured Checkout
View full details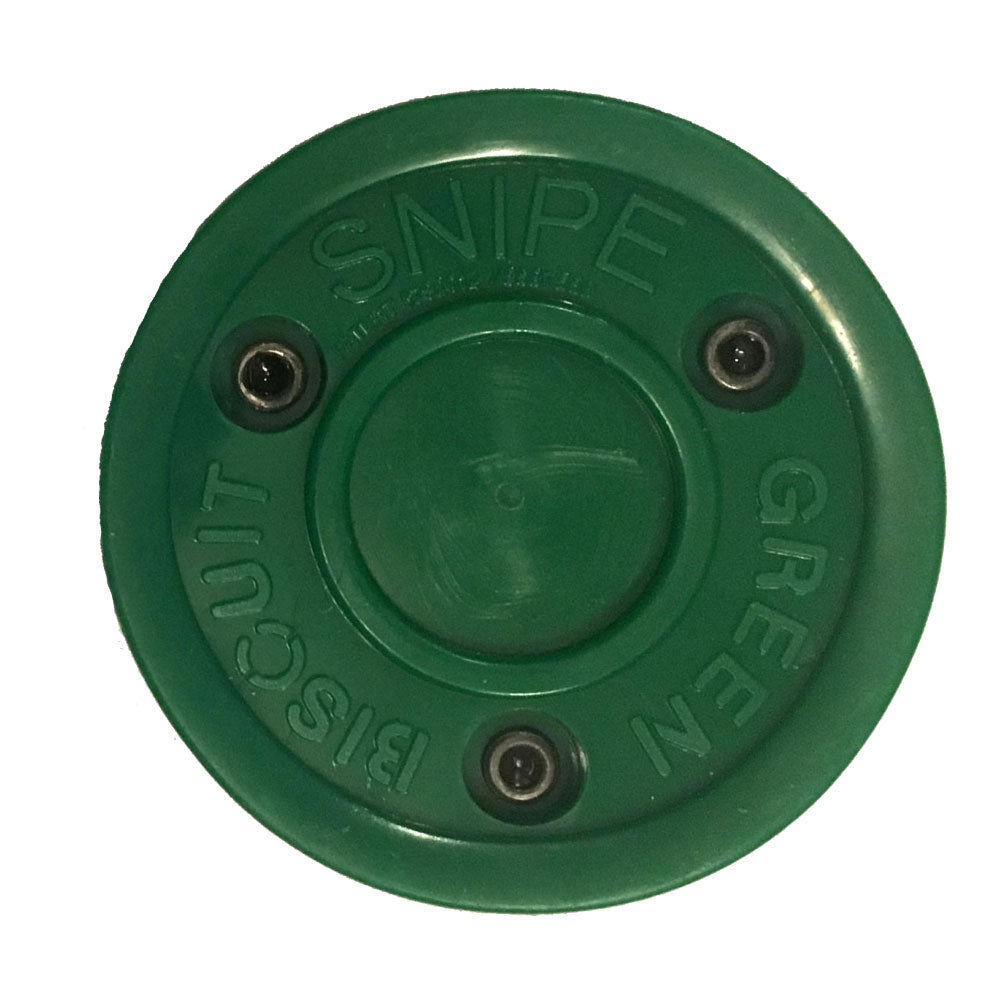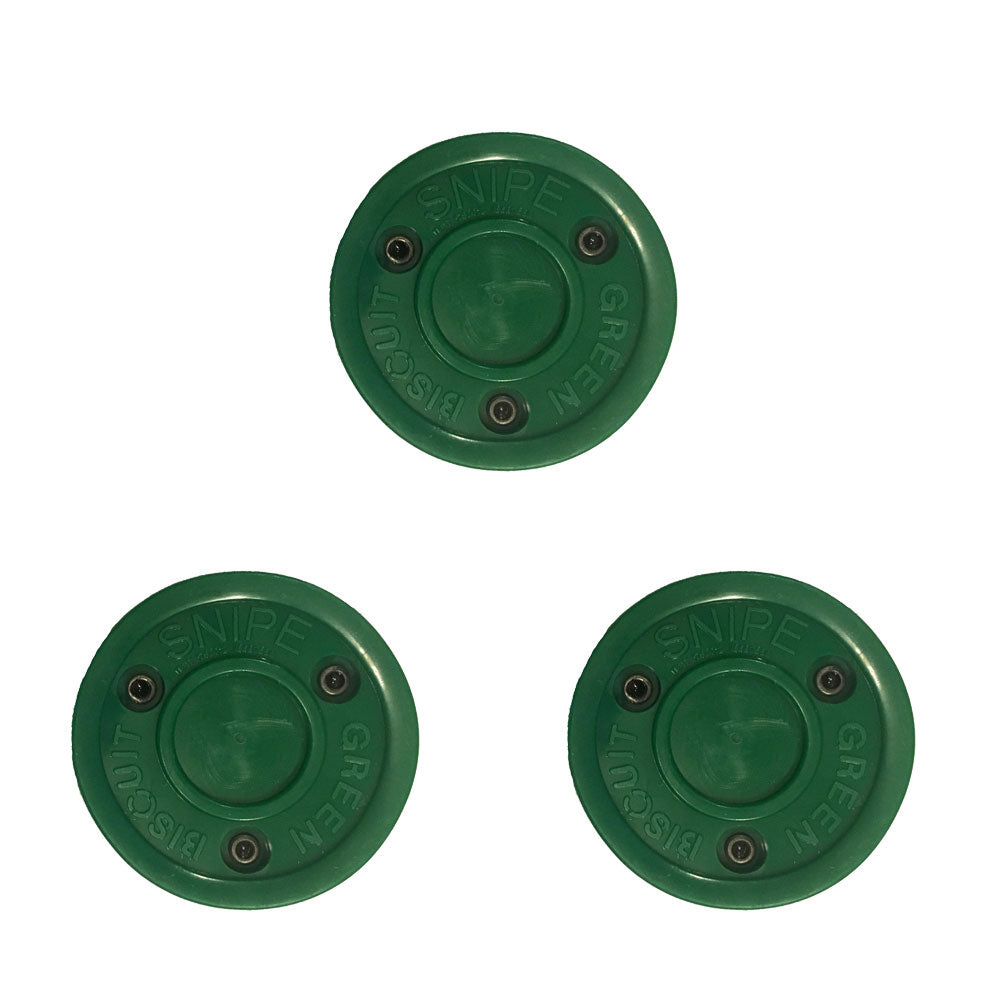 Product FEATURES:
The Green Biscuit Training Hockey Puck is the perfect puck for virtually any rough surface: street, driveways, parking lots. The patented 2-piece design absorbs the vibration caused by the rough surfaces and allows the puck to stay flat and glide!
Product Features
The Green Biscuit is an off-ice training hockey puck that will help you and

your team develop passing and stickhandling skills that will blow your

competition away.

Your surface doesn't have to be perfect for the green biscuit, but the better

the surface the better the performance. Pass the Green Biscuit with your

team at dryland and watch your team win more games.

PRO - The Green Biscuit™ 'Pro' uses a unique slide grip to provide an even better touch and feel with practicing passing and stickhandling.

SNIPE - The Green Biscuit™ 'Snipe' slides effortlessly over concrete and asphalt so let those wrist shots, snappers and slapshots go and get ready to Snipe!

Original - Slides effortlessly on virtually any rough surface so you can play on driveways, parking lots, streets, basements, tennis courts, etc.

Wraparound Biscuit - All the benefits of the original Green Biscuit, but in yellow with our logo on top.
⚠️ WARNING: This product may expose you to chemicals, including lead and phthalates or other chemicals which are known to the state of California to cause cancer, birth defects or other reproductive harm, read more at: www.P65Warnings.ca.gov
What Gives Wraparound the Edge
Ships Fast
flexible & hard-wearing
conforms to your blade curve
1,000-Shot Tested
Wear Indicator
30-Day Guarantee
Privately Formulated Plastic
Top-Level Customer Service
Made In The USA
Hundreds Of Thousands sold worldwide
CUSTOMER TESTIMONIALS

Thank you guys so much
The order came so fast I was shocked after reading everyone's comment of it taking weeks to arrive. I was willing to wait cause it looks pretty sweet and very helpful but I was psyched at how fast we received it.
steph - maine

Easily the best product I own!
I play on my street in Mississippi where we don't have much hockey. The product is amazing! It never wears out and my stick is in perfect condition. I can't tell you exactly how many shots I have taken, but it's a lot

ERIC

Easily the best product I own!
I play on my street in Mississippi where we don't have much hockey. The product is amazing! It never wears out and my stick is in perfect condition. I can't tell you exactly how many shots I have taken, but it's a lot
ERIC